A Strong History of HOPE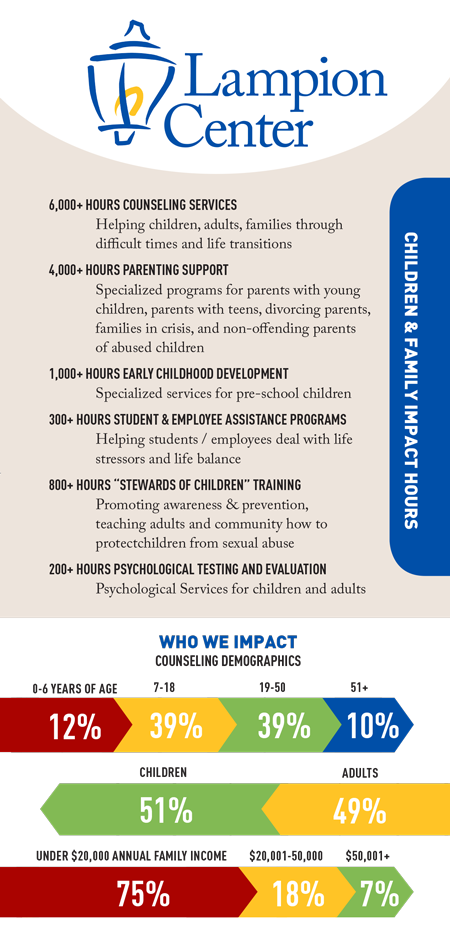 Since 1885 Lampion Center has been a beacon in our community, serving those that need assistance through life transitions and traumas. We are the premier resource for affordable counseling for Children, Adults, and Families who are experiencing:
Trauma
Life Stress
Relationship Issues
Parenting Support
Anxiety/Depression
Abuse/Violence
Child Behavior Issues
Lampion Center is particularly qualified in two areas of specialized counseling: trauma counseling, for all ages, and counseling for children. Our therapists are highly trained and utilize the latest research-based treatments available. For children, even those who are of pre-school age, our child therapists utilize play therapy in our newly-renovated child therapy rooms to deliver therapy services tailored to the needs of children who may be experiencing trauma, anxiety, emotional issues, or behavioral issues.
All of our therapists are trained in EMDR and Cognitive Behavioral Therapy (CBT) and have many years of combined experience to offer the very best service to our community.